Promises
Artificial intelligence (AI) will be bigger than any industry that's come before it.

Bigger than the online search engine market…

Bigger than smartphones…

Bigger than e-commerce…
As Mark Cuban says,

"The world's first trillionaire will be an artificial intelligence entrepreneur."
But to take advantage you need to understand…
Artificial intelligence, automation, robotics and sensors is the future of healthcare and not a passing fad.

Adoption and integration into real-world of medicine is critical for success.
Understanding payment policies and regulations affecting devices and the practice of medicine are essential.
There are advantages and dangers, but you must know both.

This is the time to jump in!
These are some of the areas that will be explored at the First PATH Summit.
The meeting will cover:
BEST PRACTICES – Understand new and sustainable approaches that are being integrated within healthcare systems

NEW INNOVATIONS – Discover emerging applications of AI, automation and robotics that transform health delivery as well as traditional telemedicine and remote monitoring

BARRIERS TO BEWARE – Knowledge is Power – Get educated about the hurdles and how to overcome them – identifying key regulations and other issues facing the use of tech innovations in healthcare.

---
Strategic Partners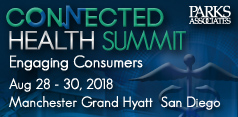 Visa Information If you are an international visitor or exhibitor at the PATH Summit, please be reminded that the United States government has instituted new, tighter visa requirements for non-immigrant applicants. You must register to attend the PATH Summit to receive a Letter of Invitation.  Visa letters will be available on request. Please note that we are unable to issue invitation letters to anyone who has not registered for the Summit. Helpful link: U.S. Visa Policy and Procedures.